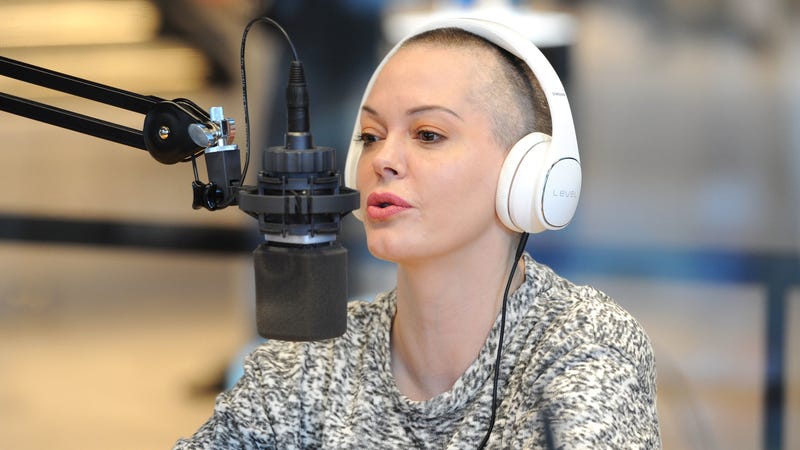 After 12 hours and a massive public outcry, Rose McGowan is back on Twitter. And she seems to give even fewer fucks than she did before about protecting powerful men in Hollywood. McGowan has been speaking out for years about her rape at the hands of an unnamed Hollywood executive; in the past,she's been vague about which executive it was, presumably because of an agreement she reached with Harvey Weinstein in 1997 after what theNew York Times euphemistically calls "an episode in a hotel room." In exchange for her trauma, and subsequent silence, McGowan received $100,000. Today, though, she plainly stated: "Harvey Weinstein raped me."
That statement kicks off a thread, in which McGowan takes Amazon head Jeff Bezos to task for calling off a show she had in development with Amazon Studios after she told Bezos about the rape. "I am calling on you to stop funding rapists, alleged pedos and sexual harassers. I love Amazon but there is rot in Hollywood," she writes. You can read the whole thread below.
The "dirty Oscar" McGowan is referring to is presumably last year's wins for Manchester By The Sea andThe Salesman, the first-ever Oscar wins by a streaming service. Amazon Studios is currently developing two series with The Weinstein Co., Matthew Weiner's The Romanoffs and an untitled David O. Russell project; Amazon now says it's "reviewing our options" regarding the projects,as Amazon Entertainment VP Craig Berman tells Deadline.